November 29 - December 5, 2021

AC/DC
Plaza de Toros de Las Ventas, Madrid, Spain, July 10, 1996
With most of the classic lineup of the band back, AC/DC is ready to go!
Their 17th studio album, "Power Up" wound up as the 6th highest selling album of 2020. It was well received by both fans and critics.
All that's left now is a concert tour! We'll keep you posted.
On this broadcast of Live in Concert, we're going back to their 1995 "Ballbreaker" tour. We'll listen to a legendary performance captured live at the Plaza de Toros de Las Ventas in Madrid, Spain. It was July 10, 1996.
Don't miss AC/DC! They're headlining the next Live in Concert!

This week's setlist: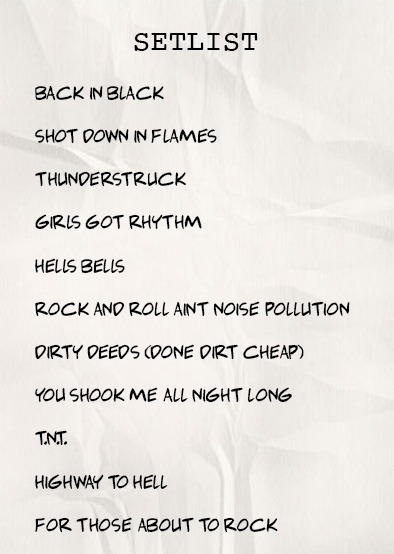 We'll also hear classic live sets by:


Lenny Kravitz
Recorded live in Paris, France, on 11/23/2014

Kiss
Recorded live in Los Angeles, CA, on 10/31/1998
Foghat
Recorded live in Portland, OR, on 10/26/1996