November 1-7, 2021

Van Halen
Tokyo Dome, Tokyo, Japan, June 21, 2013
It's hard to believe it's been over a year. The passing of Eddie Van Halen on October 6th, 2020, left the world shocked and saddened.
We enjoyed this collection of videos, displaying Eddie's guitar wizardry. It was put together by Loudwire. We know you'll enjoy it too! Click here to view, and watch in awe!
On this broadcast of Live in Concert, we're going back to Van Halen's 2013 reunion with original lead singer David Lee Roth. It was the "A Different Kind of Truth" tour.
We'll listen to a legendary performance captured live at the Tokyo Dome in Tokyo, Japan, on June 21, 2013.
Don't miss Rock and Roll Hall of Famers Van Halen! They're headlining Live in Concert!


This week's setlist: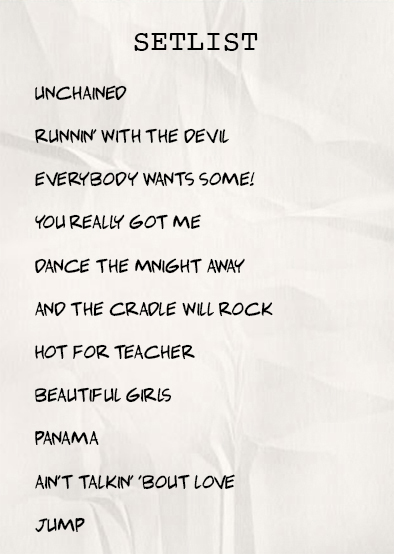 We'll also hear classic live sets by:


Boston
Recorded live in Long Beach, CA, on 3/16/1977

Red Hot Chili Peppers
Recorded live in Boston, MA, on 5/7/2012
The Black Crowes
Recorded live in Washington, D.C., on 4/8/2013