August 9-15, 2021

Pearl Jam
Capital One Arena, Washington, D.C., June 27, 2008
Back in 2008, Pearl Jam hit the road for a tour. It was a short tour, but yes...it was sweet!
They headlined the 2008 Bonnaroo Music Festival that summer, and they also closed the tour with a benefit gig at the Beacon Theatre in New York City, raising over $3 million dollars for the Robin Hood Foundation.
In between those concerts, Pearl Jam playted a legendary concert at Capital One Arena in downtown Washington, D.C. It was just a week after that headlining performance at the Bonnaroo Festival, on June 22, 2008. Pearl Jam's setlist included their classic rock anthems, and a few musical surprises you're sure to enjoy!
Don't miss rock legends Pearl Jam- they're headlining the next Live in Concert!

This week's setlist: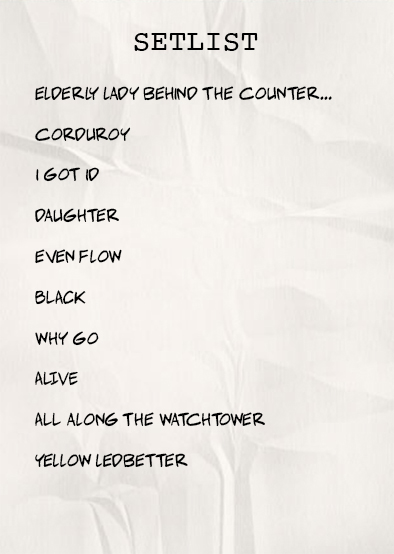 We'll also hear classic live sets by:


The Black Crowes
Recorded live in San Francisco, CA, on 12/19/2010

Queensrÿche
Recorded live in Seattle, WA, on 6/28/2001

Metallica
Recorded live in Seoul, South Korea, on 8/15/2006