June 28 - July 4, 2021

Bruce Springsteen & The E Street Band
Madison Square Garden, New York, NY, July 1, 2000
Don't miss our 4th of July, All-American Spectacular!
On this boradcast of Live in Concert, we're celebrating the 4th of July weekend with live performances by icnonic American rockers. Our headliner is Bruce Springsteen & the E Street Band!
We're going back to their 1999-2000 Reunion tour. After a decade-long split, Springsteen got the band back together. Fans were elated. The concerts were highly energetic, and as had been the case for much of their career, they were marathons. Setlists would often exceed 25 songs.
We'll listen to a legendary performance from this tour, captured live at Madison Square Garden in New York City, just about 21 years ago this weekend! It was July 1, 2000.
Don't miss our annual 4th of July, All-American Spectacular, with Bruce Springsteen and the E Street Band!

This week's setlist: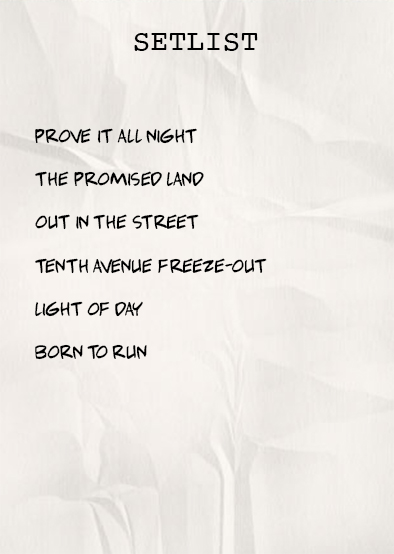 We'll also hear classic live sets by:


Aerosmith
Recorded live in Seattle, WA, 10/22/1997

Bon Jovi
Recorded live in New York, NY, on 10/24/1992
Tom Petty & The Heartbreakers
Recorded live in Roslyn, NY, 11/29/1977