March 8-14, 2021

AC/DC
Monsters of Rock Festival, Castle Donington, England, August 17, 1991
On this broadcast of Live in Concert, we'll listen to AC/DC's legendary headlining performance at the 1991 "Monsters of Rock" festival at Castle Donington, England.
Over 70 thousand fans flocked to Donington Park to see this concert, and AC/DC didn't disappoint! Their set was a 2 hour masterpiece- chock full of classic rock anthems. That bell you'll hear ringing into "Hells Bells" was a real bell. Those cannons? Real, and very loud! Their performance was legendary.
Don't miss Rock and Roll Hall of Famers AC/DC- they're headlining the next Live in Concert!


This week's setlist: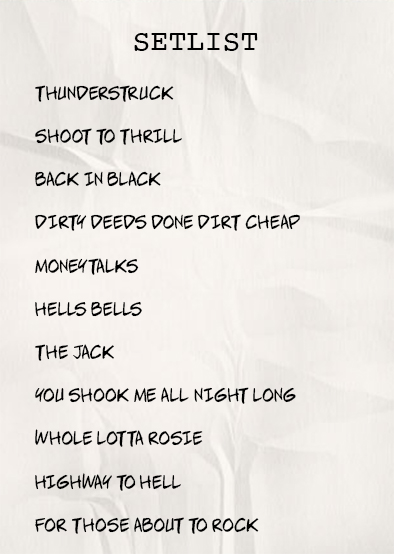 We'll also hear classic live sets by:


Pearl Jam
Recorded live in Chicago, IL, on 8/18/2018

Foghat
Recorded live in New York, NY, on 12/3/1994
Triumph
Recorded live in San Bernardino, CA, on 5/29/1983