October 26 - November 1, 2020

Led Zeppelin
Madison Square Garden, New York, NY, July 29, 1973
On the next Live in Concert, we're bringing you an epic concert from rock legends Led Zeppelin!
We're going back to Zeppelin's 1973 North American tour and we'll listen to their landmark performance at Madison Square Garden in New York City. It was captured live on July 29, 1973.
This is a concert that became known all around the world, and was used in the highly acclaimed concert film "The Song Remains the Same."
Don't miss Led Zeppelin at their best! They're headlining the next Live in Concert!
This week's setlist: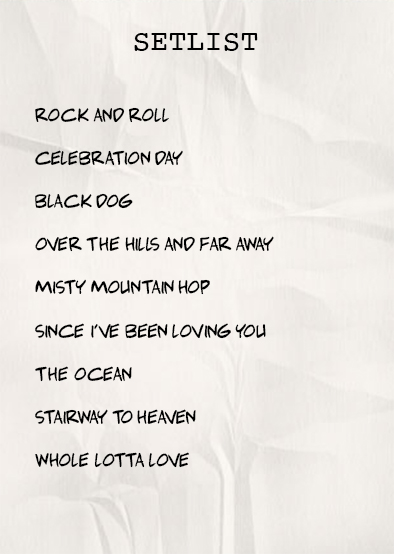 We'll also hear classic live sets by:


Paul Rodgers
Recorded live in London, England, on 11/6/2009

Metallica
Recorded live in Las Vegas, NV, on 5/9/2015
U2
Recorded live in London, England, on 7/2/2005