June 8-14, 2020

The Black Crowes
Balboa Theatre, San Diego, CA, December 11, 2013
When The Black Crowes broke up after their "Lay Down With Number 13" tour in 2013, hostilities between brothers Chris and Rich Robinson were at an all-time high, and very few people thought they would ever play together again.
But miracles do happen, and a few months ago, The Black Crowes announced they had reunited, and were planning a tour! That tour would've been starting on Wednesday, June 10th, but of course because of COVID-19, everything's been put on hold.
On the next Live in Concert, we'll give you the next best thing- a legendary Black Crowes performance from the final week of what would've been their final tour. It was captured live on December 11th, 2013, at the Balboa Theatre in San Diego.
Don't miss The Black Crowes! They're headlining the next Live in Concert.

This week's setlist: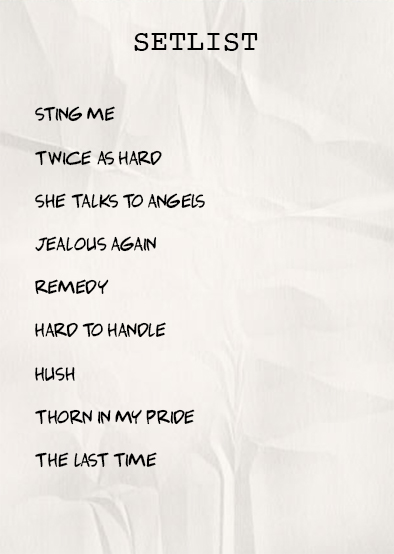 We'll also hear classic live sets by:


.38 Special
Recorded live in El Paso, TX, on 9/26/2009

April Wine
Recorded live in Wichita, KS, on 10/1/1982
Kansas
Recorded live in Omaha, NE, on 7/21/1982