February 17-23, 2020

AC/DC
Plaza de Toros de Las Ventas, Madrid, Spain, July 10, 1996
It's not official yet, but we can safely say AC/DC is back!
Close friend of the band, Dee Snyder of Twisted Sister, has spilled the beans. Snyder confirmed that the band has welcomed back drummer Phil Rudd, bass player Cliff Williams, and lead singer Brian Johnson. Together with Angus Young, they have been recording a new album that will be a tribute to the late co-founder of AC/DC, Angus' brother, Malcolm Young.
This weekend, we're celebrating AC/DC's imminent return by going back to their 1995 "Ballbreaker" tour. We'll listen to a legendary performance captured live at the Plaza de Toros de Las Ventas in Madrid, Spain. It was July 10, 1996.
Don't miss AC/DC! They're headlining the next Live in Concert!

This week's setlist: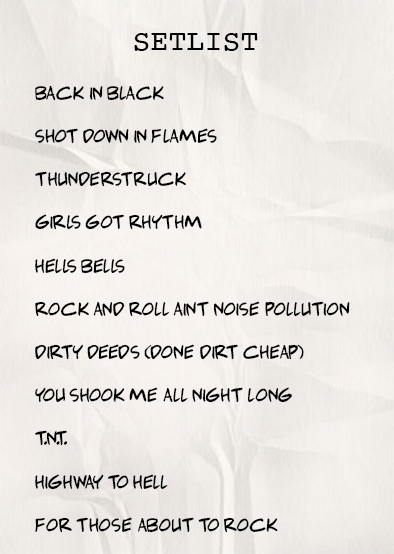 We'll also hear classic live sets by:


Rush
Recorded live in Toronto, Ontario, Canada, on 7/30/2003

Thin Lizzy
Recorded live in Upper Darby, PA, on 10/21/1977
Led Zeppelin
Recorded live in Hertfordshire, England, on 8/4/1979