November 11-17, 2019

Van Halen
Tokyo Dome, Tokyo, Japan, June 21, 2013
Will Van Halen ever go back out on tour? If they do will it be with David Lee Roth, or Sammy Hagar? Or both? What about the rumors that had Van Halen launching a tour this past summer? Read all about it here!
This weekend, we're going back to Van Halen's "A Different Kind Of Truth" tour, and their reunion with lead singer David Lee Roth. We'll listen to a legendary performance captured live at the Tokyo Dome in Tokyo, Japan, on June 21st, 2013.
Don't miss Van Halen! They're headlining the next Live in Concert.
This week's setlist: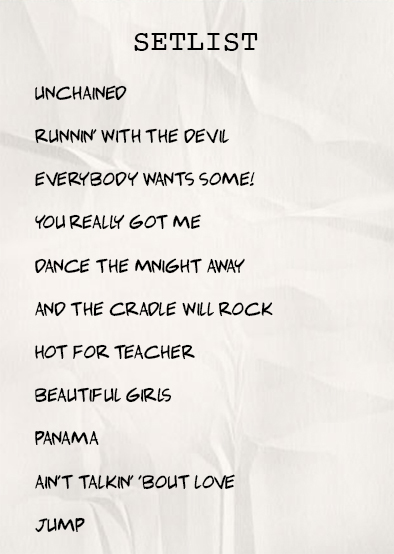 We'll also hear classic live sets by:


Pearl Jam
Recorded live in Las Vegas, NV, on 10/22/2000

Metallica
Recorded live in Pasadena, CA, on 7/29/2017
Judas Priest
Recorded live in Memphis, TN, on 12/12/1982