September 2-8, 2019

Guns 'N Roses
Tokyo Dome, Tokyo, Japan, February 22, 1992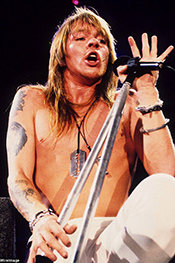 In just a few weeks, Guns 'N Roses is re-launching their highly successful "Not in This Lifetime" tour with a concert at the Spectrum Center in Charlotte, North Carolina.
This tour has become epic- it's one of the biggest tours in GnR's storied history. Click here to see when they're playing near you!
This weekend, we'll go back to another massive tour- the "Use Your Illusion" tour. We'll listen to a legendary performance captured live at the Tokyo Dome in Tokyo, Japan, on February 22nd, 1992.
Don't miss this classic Guns 'N Roses performance! They're headlining the next Live in Concert!

This week's setlist: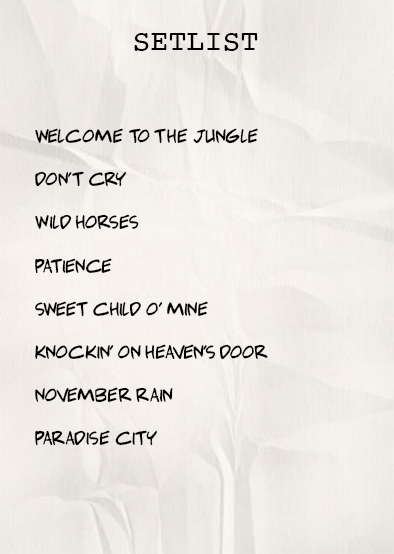 We'll also hear classic live sets by:


Rush
Recorded live in Toronto, Ontario, Canada, on 6/13/1976

Whitesnake
Recorded live in Castle Donington, England, on 8/18/1990
The Black Crowes
Recorded live in San Francisco, CA, on 12/19/2010