April 22-28, 2019

Guns 'N Roses
The Joint, Hard Rock Hotel & Casino, Las Vegas, NV, November 21, 2012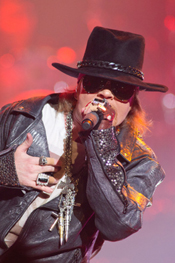 Guns 'N Roses' "Not in This Lifetime" tour is now the 4th highest grossing tour in history!
So far, they've played 159 concerts on 6 different continents, grossing almost a half billion dollars!
This weekend, we'll go back to a great moment for the band- their Las Vegas residency. Guns 'N Roses played Las Vegas for nearly a month, celebrating the 25th anniversary of their groundbreaking album, "Appetite For Destruction."
We'll listen to the 10th concert of the run- it was captured live at the Joint at the Hard Rock Hotel and Casino in Vegas on November 21st, 2012.
Don't miss Guns 'N Roses- they're headlining the next Live in Concert!

This week's setlist: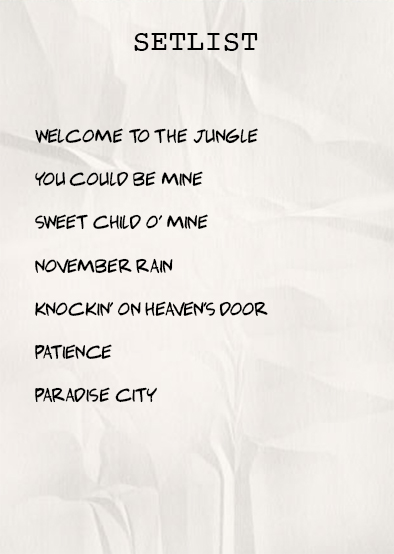 We'll also hear classic live sets by:


Blue Oyster Cult
Recorded live in Worcester, MA, on 9/24/1982

Billy Idol
Recorded live in Chicago, IL, on 7/16/2009
Foghat
Recorded live in Portland, OR, on 10/26/1996