November 12-19, 2018

Def Leppard
DTE Energy Music Theatre, Clarkston, MI, July 15, 2016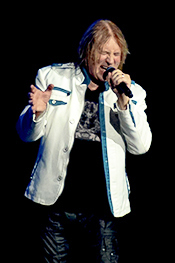 Def Leppard just seems to be getting better and better! And now, they've been nominated for induction into the Rock and Roll Hall of Fame!
You can cast your votes once a day now through Sunday, December 9th. Click here to vote!
This weekend, we're going back to spectacular performance from the summer of 2016. On July 15th, they played a concert at the DTE Energy Music Theatre in Clarkston, Michigan, just outside of Detroit. You'll hear all the classics!
Don't miss rock legends Def Leppard- they're headlining this weekend's Live in Concert.

This week's setlist: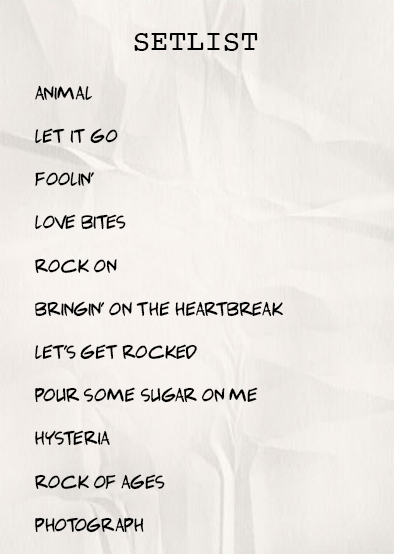 We'll also hear classic live sets by:


Pete Townshend
Recorded live in London, England, on 11/2/1985

Blue Oyster Cult
Recorded live in Pembroke Pines, FL, on 10/9/1981
Judas Priest
Recorded live in Memphis, TN, on 12/12/1982