July 30 - August 5, 2018

Guns N' Roses
Tokyo Dome, Tokyo, Japan, February 22, 1992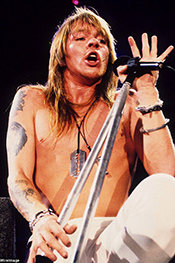 Their "Not in This Lifetime" tour has been an overwhelming success, by any standard! So far, it's been 2-1/2 years, 10 legs, 157 concerts, and almost a half Billion in revenue!
We're celebrating GNR's long overdue reunion by listening to a classic performance from their "Use Your Illusion" tour. They played this concert at the Tokyo Dome in Tokyo, Japan, on February 22, 1992.
Enjoy this legendary performance by one of the greatest rock bands in history!
Don't miss Guns 'N Roses- they're headlining the next Live in Concert!

This week's setlist: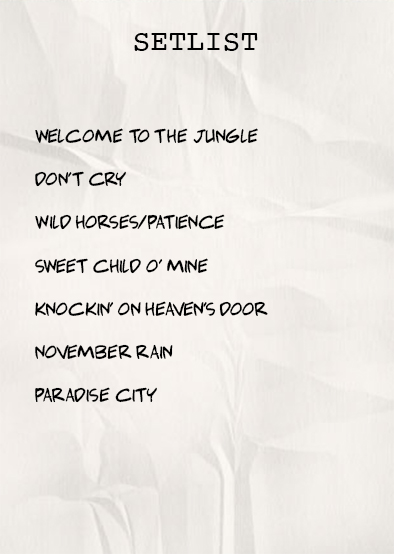 We'll also hear classic live sets by:


Stone Temple Pilots
Recorded live in Chicago, IL, on 3/27/2010

The Cult
Recorded live in London, England, on 11/27/1991
Bush
Recorded live in Portland, OR, on 9/18/2011