July 23-29, 2018

Bon Jovi
Madison Square Garden, New York, NY, July 15, 2008
They wrapped up yet another successful tour this past May, and now the band is taking a well-deserved break.
It's been a non-stop whirlwind for Bon Jovi since being inducted into the Rock and Roll Hall of Fame earlier this year.
This weekend, we're going back to their "Lost Highway" tour. We'll hear a legendary performance captured live at Madison Square Garden in New York City on July 15, 2008.
Don't miss Bon Jovi! They're headlining the next Live in Concert!


This week's setlist: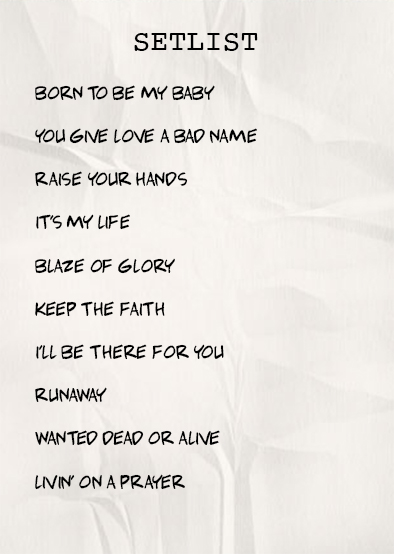 We'll also hear classic live sets by:


The Black Crowes
Recorded live in New York, NY, on 10/29/2013

Billy Idol
Recorded live in Uniondale, NY, on 9/8/1984
Pete Townshend
Recorded live in Chicago, IL, on 8/16/1998