May 28 - June 3, 2018

ZZ Top
The Montreux Jazz Festival, Montreux, Switzerland, July 10, 2013
ZZ Top's "Blues and Bayous" tour with John Fogerty is now live! They have concerts scheduled through the end of August- don't miss your chance to see this amazing show this summer!
Click here for ZZ Top's complete summer 2018 itinerary!
This weekend, we're going back to listen to ZZ Top's legendary performance at the 2013 Montreux Jazz Festival. It was captured live on July 10th, 2013, at the Stravinsky Auditorium inside the Montreux Music and Convention Center in Montreux, Switzerland. "The Little Ol' Band From Texas" had a very, very good night on stage!
Don't miss Rock and Roll Hall of Famers ZZ Top- they're headlining this weekend's Live in Concert!

This week's setlist: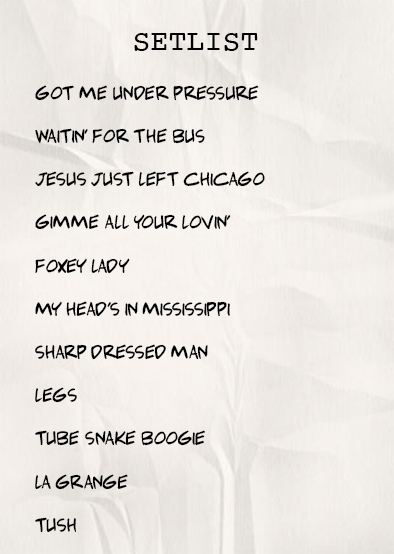 We'll also hear classic live sets by:


Pat Benatar
Recorded live in San Francisco, CA, on 8/15/1980

Stevie Ray Vaughan
Recorded live in Newport, RI, on 8/18/1985
Phil Collins
Recorded live in Washington, D.C., on 2/20/1983