April 9-15, 2018

Guns 'N Roses
The Joint, Hard Rock Casino & Hotel, Las Vegas, NV, October 6, 1980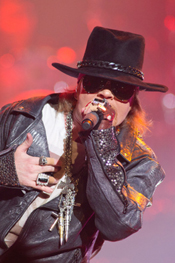 Their "Not In This Lifetime" tour continues this summer with concerts all over Europe. Visit Guns 'N Roses' tour page for all the details!
This weekend, we're going back to GnR's highly successful residency at The Joint, at the Hard Rock Hotel & Casino in Las Vegas, NV! They played Vegas for nearly a month while celebrating their 25th anniversary.
We'll hear the performance from the 10th night of the run- it was November 21st, 2012.
Don't miss rock legends Guns 'N Roses- they're headlining this weekend's Live in Concert!

This week's setlist: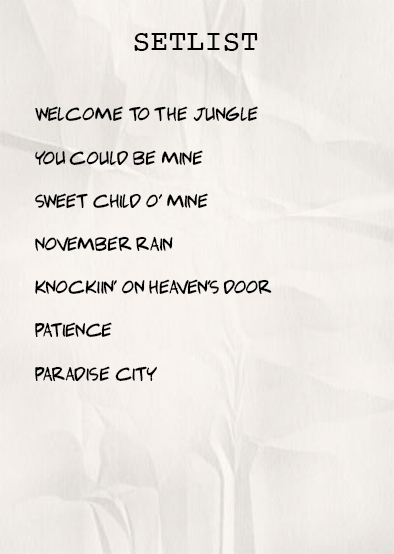 We'll also hear classic live sets by:


AC/DC
Recorded live in Shanghai, China, on 12/9/1979

Blue Öyster Cult
Recorded live in New York, NY, on 9/20/1981
Queen
Recorded live in Frankfurt, Germany, on 2/2/1979