March 12-18, 2018

Pearl Jam
Wells Fargo Center, Philadelphia, PA, April 29, 2016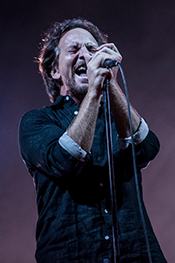 Pearl Jam just kicked off a quick tour of South America this past week. They're in Buenos Aires this coming weekend headlining Lollapalooza Argentina. They'll be back in the U-S playing shows this August. Check out their entire tour schedule here.
This weekend, we'll listen to a legendary Pearl Jam concert captured live at the Wells Fargo Center in Philadelphia. It was just about 2 years ago- April 29th, 2016. You'll hear all their rock anthems, and you'll also hear a few amazing surprises!
Don't miss Pearl Jam! They're headlining this weekend's Live in Concert!

This week's setlist: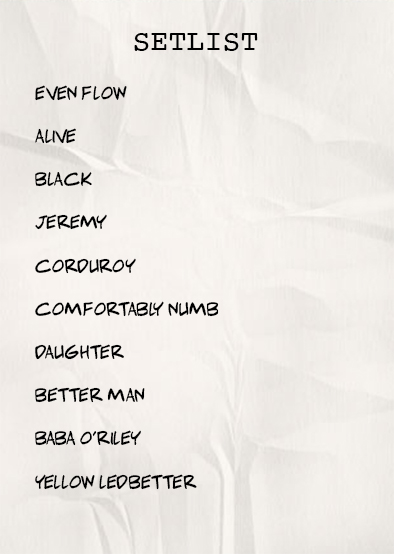 We'll also hear classic live sets by:


Pete Townshend
Recorded live in Cannes, France, on 1/29/1986

The Steve Miller Band
Recorded live in New York, NY, on 5/6/1976
ZZ Top
Recorded live in Essen, Germany, on 4/20/1980