February 12-18, 2018

Def Leppard
McNichols Arena, Denver, CO, February 12, 1988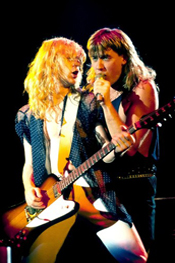 This weekend, it's Def Leppard, in their prime!
After releasing the groundbreaking album, "Hysteria," Def Leppard launched the "Hysteria World Tour" and dazzled their fans with slick performances played in the round! Besides sounding great, the tour was also an emotional boost for the band as drummer Rick Allen made his improbable comeback after a horrific car accident.
This weekend, we'll hear their legendary performance captured live during this tour at the old McNichols Arena in the mile high city of Denver, Colorado. It was February 12th, 1988.
Don't miss rock legends Def Leppard- they're headlining this weekend's Live in Concert!

This week's setlist: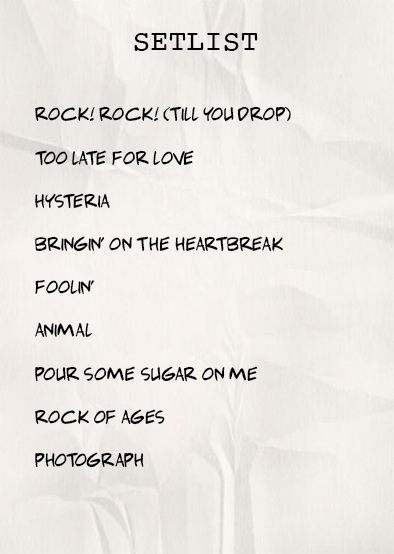 We'll also hear classic live sets by:


Triumph
Recorded live in San Bernardino, CA, on 5/29/1983

Metallica
Recorded live in San Francisco, CA, on 11/9/2017
Rush
Recorded live in Montreal, Quebec, Canada, on 3/27/1981