October 16-22, 2017

Aerosmith
Tokyo Stadium, Tokyo, Japan, June 27, 2002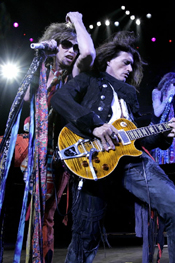 This weekend, we're going back to Aerosmith's 2002 "Girls of Summer" tour.
We'll hear a concert they played at the Tokyo Stadium in Tokyo, Japan, on June 27th, 2002. They were appearing as the headlining band during the FIFA world championship of soccer.
It's Aerosmith- just as we love them: rowdy, loud, and in your face! Don't miss it! It's Rock and Roll Hall of Famers Aerosmith headlining this weekend's Live in Concert!

This week's setlist: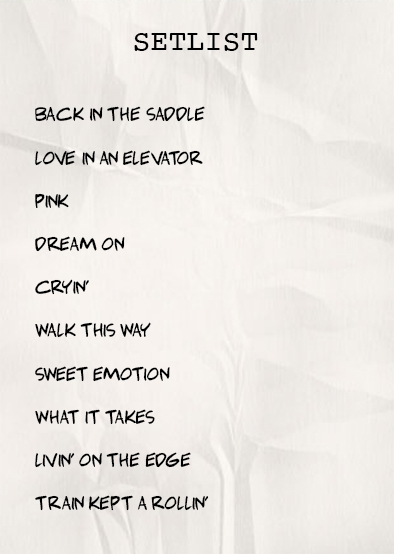 We'll also hear classic live sets by:


Pearl Jam
Recorded live in Cincinnati, OH, on 10/1/2014

Thin Lizzy
Recorded live in Upper Darby, PA (Philadelphia), on 10/21/1977
Alice in Chains
Recorded live in Glasgow, Scotland, on 3/2/1993