September 25 - October 1, 2017

Bad Company
Hard Rock Live, Hollywood, FL, August 8, 2008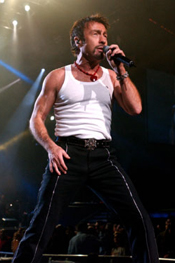 Last December, Bad Company co-founder and lead guitarist Mick Ralps suffered a stroke. He's on the road to recovery, but no one is quite sure if he'll be able to return to full time touring. We wish Mick the absolute best in his recovery.
This weekend, we'll listen to a legendary Bad Company reunion concert!
They hadn't played together in over 10 years, but on August 8th, 2008, they took the stage and picked up right where they left off! The night went so well, they added more concerts. And more. And yet more! Eventually it became a full-blown reunion tour!
Don't miss this spectacular performance by the classic lineup of Bad Company- they're headlining this weekend's Live in Concert.

This week's setlist: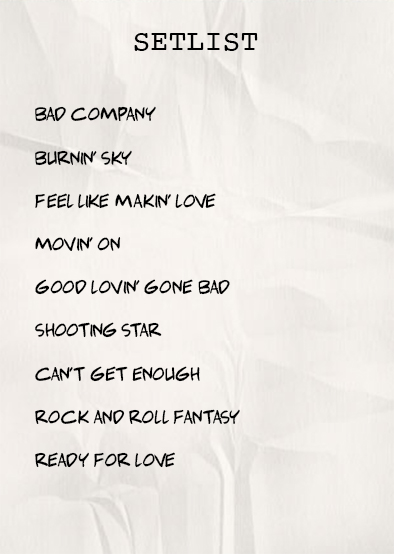 We'll also hear classic live sets by:


Eric Clapton
Recorded live in Philadelphia, PA, on 7/13/1985

R.E.M.
Recorded live in Atlanta, GA, on 11/21/1995
The Cars
Recorded live in Toronto, Ontario, Canada, on 9/14/1978