August 21-27, 2017

Guns 'N Roses
Tokyo Dome, Tokyo, Japan, February 22, 1992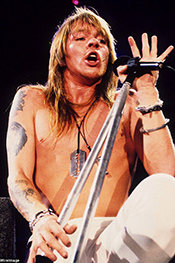 Guns 'N Roses' "Not In This Lifetime" tour has been an overwhelming success.
The demand for tickets has been staggering, and they continue to add shows all over the country.
We're celebrating GNR's long overdue reunion with a legendary performance from their "Use Your Illusion" tour. Its was captured live at the Tokyo Dome in Tokyo, Japan on February 22nd, 1992.
Don't miss Guns 'N Roses- they're headlining this weekend's Live in Concert!

This week's setlist: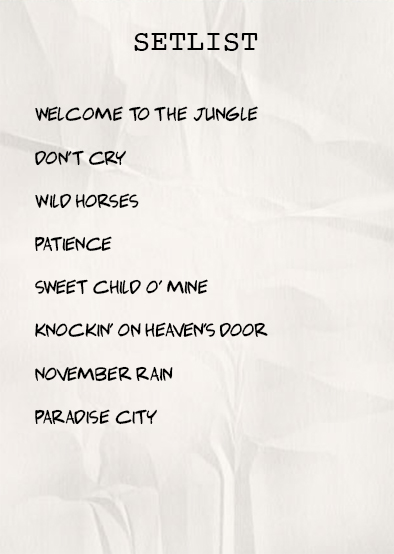 We'll also hear classic live sets by:


Rush
Recorded live in Birmingham, England, on 4/24/1988

The Black Crowes
Recorded live in Washington, D.C., on 4/8/2013
Led Zeppelin
Recorded live in London, England, on 5/25/1975