July 10-16, 2017

David Bowie
Point Theatre, Dublin, Ireland, November 23, 2003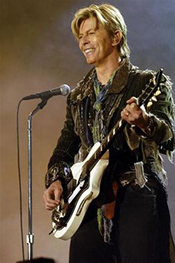 On January 16th, 2016, David Bowie lost his battle with liver cancer, and the rock world lost one of its all time greats.
His influence on music is matched by few. For 5 decades, he continuously reinvented himself and delivered exciting new forms of music.
This weekend, we'll listen to an amazing performance from what wound up being his last-ever tour. It was captured live at the Point Theatre in Dublin, Ireland on November 23rd, 2003, during his "Reality" tour.
Don't miss David Bowie- he's headlining this weekend's Live in Concert!

This week's setlist: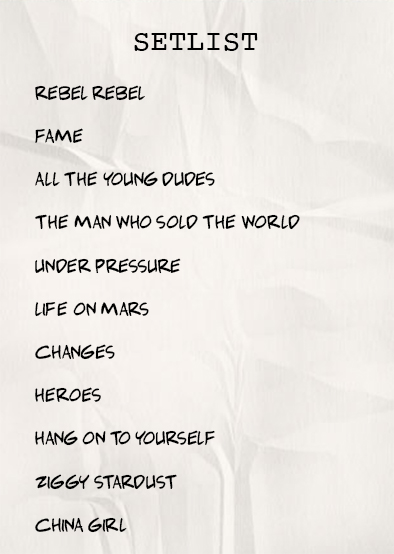 We'll also hear classic live sets by:


Santana
Recorded live in New York, NY, on 2/10/1978

Eddie Money
Recorded live in Los Angeles, CA, on 10/18/1986
Pink Floyd
Recorded live in London, England, on 10/14/1994