April 17-23, 2017

The Black Crowes With Special Guest Jimmy Page
The Greek Theatre, Los Angeles, CA, October 19, 1999
For 2 magical nights, The Black Crowes and Jimmy Page shared the stage at the Greek Theatre in Los Angeles. Together, they played Led Zeppelin classics, and other blues-rock anthems. Its as one of those collaborations you just wish you were there to see.
This weekend, we'll give you the next best thing…a live recording! Its as the 2nd nights, October 19th, 1999. It was pure rock and roll bliss!
Don't miss The Black Crowes with special guest Jimmy Page- they're headlining this weekend on Live in Concert!

This week's setlist: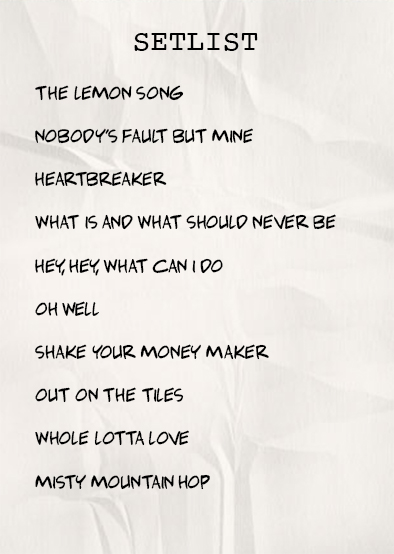 We'll also hear classic live sets by:


Metallica
Recorded live in Mexico City, Mexico on 3/1/2017

Bon Jovi
Recorded live in Oklahoma City, OK on 2/21/2017
Pete Townshend
Recorded live in Cannes, France on 1/29/1986