April 3-9, 2017

Def Leppard
DTE Energy Center, Clarkston, MI (Detroit), July 15, 2016
It's a very exciting time for Def Leppard! They're kicking off their summer tour this weekend with Poison and Tesla!
We'll celebrate by listening to a brilliant performance from their tour last summer! It was captured live at the D-T-E Energy Center in Clarkston, Michigan, just outside of Detroit, last July 15th.
Don't miss Def Leppard- they're headlining this weekend on Live in Concert!

This week's setlist: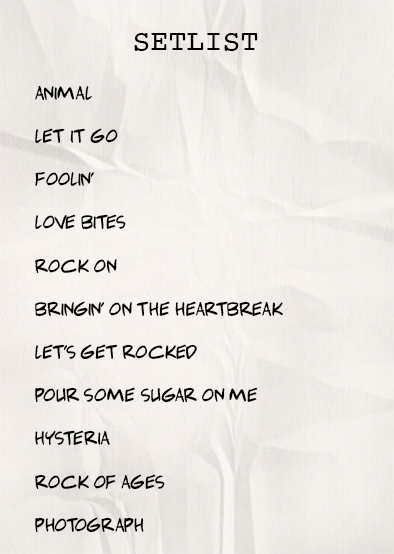 We'll also hear classic live sets by:


Stone Temple Pilots
Recorded live in Chicago, IL on 3/23/2010

The Scorpions
Recorded live in Munich, Germany on 12/17/2012
Aerosmith
Recorded live in Dallas, TX on 7/1/1978