March 27 - April 2, 2017

Guns 'N Roses
The Joint, Hard Rock Hotel & Caisno, Las Vegas, NV, November 21, 2012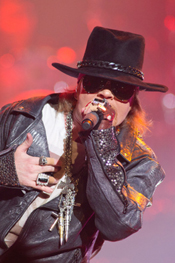 This weekend, we're going back to Guns 'N Roses' 25th anniversary with a concert from their Las Vegas residency!
It was a stunning performance captured live at The Joint, inside the Hard Rock Hotel and Casino. It was night number 10, November 21st, 2012.
Don't miss Guns 'N Roses- they're headlining this weekend's Live in Concert!

This week's setlist: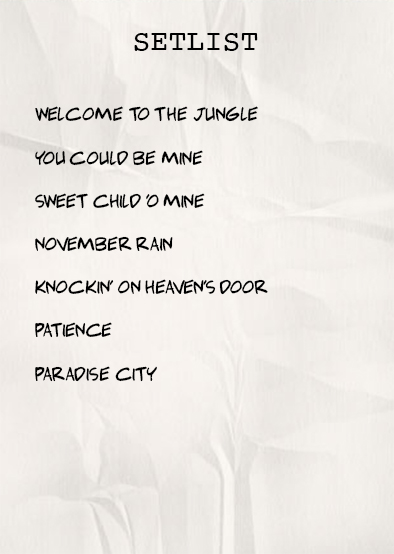 We'll also hear classic live sets by:


Foreigner
Recorded live in Anaheim, CA on 7/17/1982

Sammy Hagar
Recorded live in Chicago, IL on 11/18/2000
Triumph
Recorded live in Halifax, Nova Scotia, Canada on 1/16/1987