February 27 - March 5, 2017

The Police
Omni Coliseum, Atlanta, GA, November 13, 1983
1983 was an incredible year for The Police. Around the world, their "Synchronicity" album shot up to number one, and they were selling out concerts every single night! It was the big breakthrough the band had been hoping for.
This weekend, we'll hear a classic concert from the "Synchronicity" tour. It was captured live at The Omni Coliseum in Atlanta on November 13th, 1983.
Don't miss The Police- they're headlining this weekend's Live in Concert!
This week's setlist: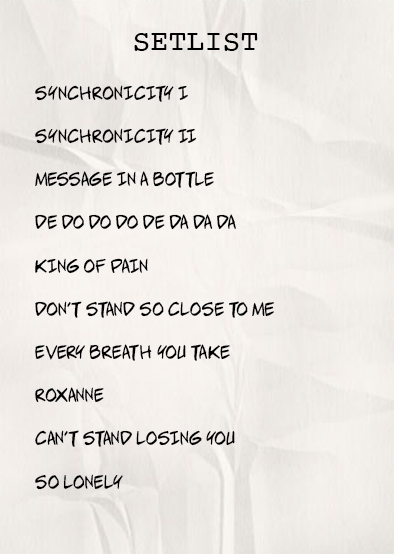 We'll also hear classic live sets by:


Eddie Money
Recorded live in Columbus, OH on 12/27/1983

Rush
Recorded live in Dallas, TX on 11/28/2012
ZZ Top
Recorded live in Essen, Germany on 4/20/1980