January 23-29, 2017

Led Zeppelin
O2 Arena, London, England, December 10, 2007
After years, and even decades of hope, speculation, rumors, and outright begging, it finally happened on December 10th, 2007. Led Zeppelin reunited for a concert!
Robert Plant, Jimmy Page, and John Paul Jones took the stage at London's O2 Arena amidst thunderous applause. What followed was pure rock and roll bliss. Zeppelin played a set as intense as any in their rich history. It was a truly historic night.
Don't miss this stunning performance by Led Zeppelin- they're headlining this weekend's Live in Concert!
This week's setlist: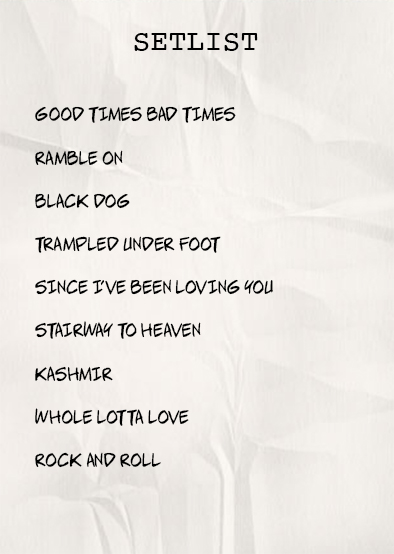 We'll also hear classic live sets by:


Def Leppard
Recorded live in Los Angeles, CA on 9/11/1983

Whitesnake
Recorded live in London, England on 10/20/2004
Collective Soul
Recorded live in Atlanta, GA on 4/23/2005